About our client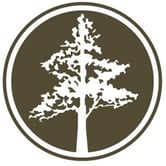 Arbor Memorial Inc. is the largest privately-owned cemetery and funeral services provider in Canada. Founded in 1947, Arbor Memorial has a national network of park-like cemeteries, funeral homes and crematoria. Since its founding, the company has been proud to service thousands of Canadian families, offering innovative and highly-personalized ways to celebrate the lives of loved ones.
The challenge
Arbor Memorial is comprised of over 130 branches spread throughout eight provinces in Canada, which have accumulated large collections of paper documents over the years. The paper documents consist of a variety of contracts along with specialized documents such as Records of Death Cards, Lot Owner Cards, and Records of Entombment, among others.
After decades of legacy processes creating and archiving paper records, Arbor Memorial started to search for a scanning partner to assist the company in digitizing legacy records for historic purposes, as well as realizing the advantages of operating in a fully digital environment. Considering that the documents at issue are active business documents, Arbor Memorial required a digital transformation solution that would impact its day-to-day operations as minimally as possible.
The solution
Octacom was selected as the outsourced scanning partner to digitize paper documents for several branches. As well, Arbor Memorial chose to leverage Octacom's OdissTM document management cloud-based archiving software to ensure immediate access to the digital documents once scanned. This, combined with Octacom's ability to accommodate urgent retrieval requests, ensured the least amount of disruption to the business users of the documents.
The full end-to-end digital transformation solution provided by Octacom consisted of the following services:
Detailed and collaborative scoping process to ensure alignment of the various document types and document scanning requirements

Transportation management to coordinate the safe and secure transport of paper files to Octacom's scanning facility

Document preparation and sorting to remove staples / carbon pages, identifying misfiled documents, mounting small slips of paper, etc.

Digitization of the various formats, sizes and types of paper files to create searchable PDF records (leveraging Optical Character Resolution)

File indexing and output to OdissTM to ensure complete digital records were correctly identified and easily searchable within the archive
The results
Octacom was able to leverage its years of expertise assisting clients in creating and executing digital transformation projects to work closely with Arbor Memorial to support the launch of a new digital era for the company, allowing it to:
Improve customer service with easily accessible and securely stored digital records

Increase searchability and transmissibility of documents internally

Ensure compliance with document retention requirements

Reduce the physical space required for paper record storage, and associated costs
---
Click here to download this case study.